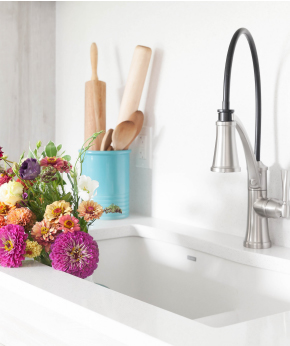 Countertops & Sinks
Add a new quartz countertop, sink, and faucet to complement your restyled cabinet faces.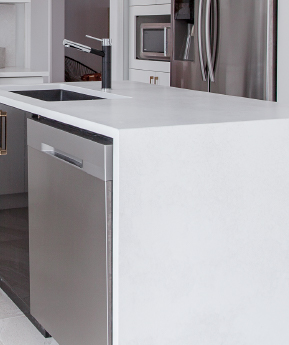 Custom Islands
Enhance the functionality of your space with a new custom island.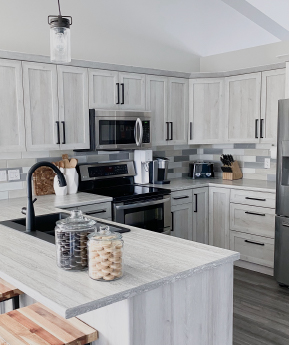 Crown Moulding
Finish your upper cabinets with a selection of beautiful crown mouldings to match the style and finish of your new cabinets.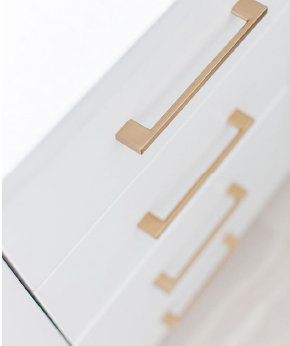 Drawers & Soft-Close Slides
Stubborn and sticky drawers can easily be replaced with new drawer boxes and soft-close slide hardware.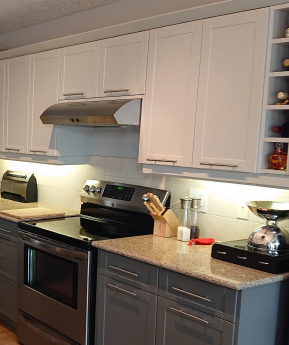 Light Valance
Trim your upper cabinets with light valance and under cabinet lighting that complements the style and finish of your cabinets and provides more visibility for kitchen tasks.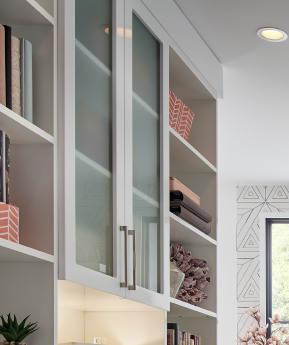 Glass Doors
Most cabinet styles offer glass door options, both frame and decorative mullion doors.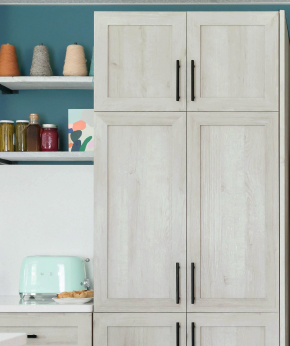 Add-On Cabinets
Need more space? Extra cabinets can be added to your project to provide more storage. If you have any damaged cabinet boxes we can replace those as well.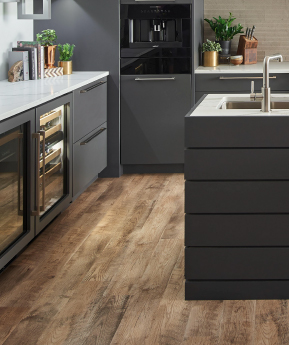 Pull-Out Waste Bin
Keep your trash out of sight and easy-to-access with pull-out garbage containers.